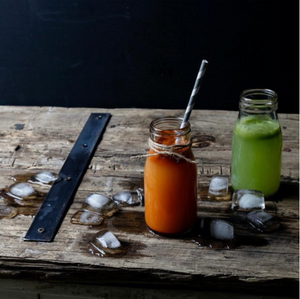 "How do I calm my itchy eczema? It's driving me crazy!" We receive hundreds of emails each day from people suffering with eczema and 'How do I stop the itch?!!' is one of the most common questions. Itch of eczema can cause great pain and discomfort. At times it can feel like you're living on an ant's nest, and it can disturb sleep and prevent you from doing fun activities such as swimming and socialising. However, if you have itchy eczema there is plenty you can do about it. Here are some tried and tested, truly useful eczema itch-busting tips...
---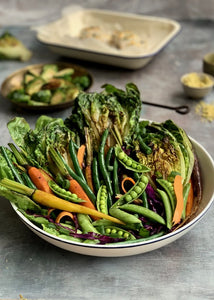 This tasty paleo-inspired fish dish includes a beautiful Autumn vegetable salad, paired with fresh white fish.                   It's nearly Easter, and it's officially Autumn here in Australia, so we thought this colourful dish would be ideal for a special Good Friday meal (or anytime really). We have used ingredients that are featured in The Eczema Detox (check out the beautiful book here), plus sugar snap peas just because they look AMAZING in photos.                                      Note sugar snap peas contain moderate salicylates so omit them if...
---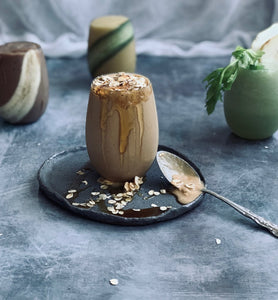 Here are 4 new smoothie recipes for you to enjoy featuring ingredients from the Eczema Detox programs. Many healthy smoothie recipes online look divine but may not be suitable for those suffering from skin conditions. These smoothies all offer something a little different so keep reading to find your new favourite recipe.          The health benefits: Celery is highly alkalizing which can be beneficial in helping to effectively remove salicylates from the body. Researchers have found when the urine pH exceeds an alkaline reading of 7.5, more salicylates are eliminated than reabsorbed, and three times the amount of salicylates are...
---
• detox • eczema • Karen Fischer
I have struggled with eczema for most of my life, and this is how I changed my skin...
---
• caffeine free • dairy free • gluten free • low amine • low salicylate